AGL, our current electricity provider, recently updated us to a digital or "smart" meter. The specific model that they installed is an EDMI Atlas Mk10D.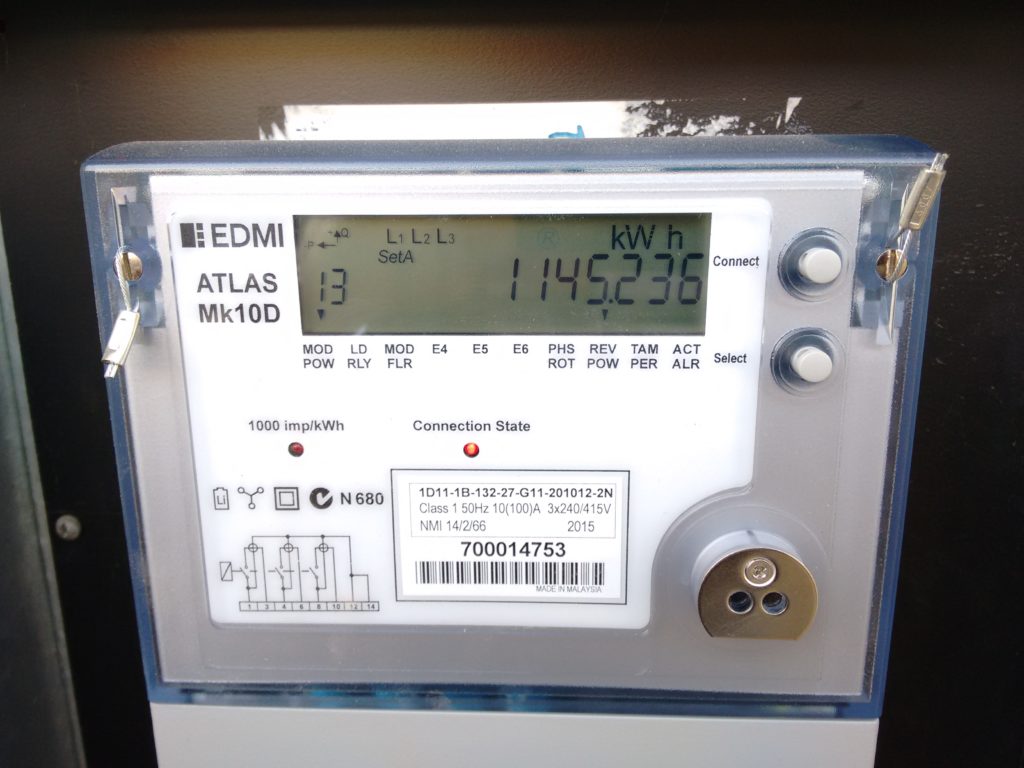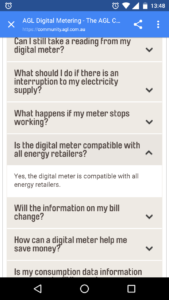 When we had the meter installed by AGL we were informed that we could opt out from the new meter. We decided to go ahead with it because it would allow us more detail of our energy usage. We also thought that we could change to any other provider we wanted to down the track, since on AGL's own web site it states, "Yes, the digital meter is compatible with all energy retailers.".
The screen shot on the right is from their web-site, where it is very clearly stated that it is compatible.
Well, guess what, it's not!
With AGL's recent price rise of 12% over last year's prices (State's largest energy retailer, AGL, set to hike electricity bill prices) we decided to shop around for a new retailer. We should be able to after all, since according to AGL the meter is compatible will all retailers.
After applying to Simply Energy for a new deal we received an interesting letter back from them:
Thank you for choosing Simply Energy. Unfortunately we are unable to complete your transfer of Electricity to us at this time.

You are not eligible to accept our Electricity supply offer as we cannot supply your meter type. We have terminated this agreement in accordance with the terms and conditions of the offer. This means that your Electricity will continue to be supplied by your current retailer.
Wait, what?
At first I thought that maybe Simply Energy was just behind the times, but after contacting SA Power Networks I was informed that there are no other retailers in South Australia that support that meter. This goes directly against what AGL says on their own web-site.
Needless to say, I will be following up with AGL about this, I am frustrated, to say the least …