If you are looking for a house for removal in Australia there are a few places you can go. I remember in Townsville there was actually a lot where they had a number of old houses for sale, but it was quite hit and miss with what was available, and there was never really all that great of a selection.
You can always try looking on ebay, but the selection there is pretty pathetic at the moment with only five houses currently listed.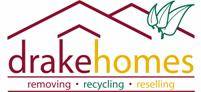 The best place that I have found where you can find a house for removal in Australia is the private selling listings over at Drake Homes. There are over 50 homes currently listed for sale on the site from all over Australia. They also have a specific page for houses for sale by Drake Homes in SE QLD and NE NSW.
In addition to the listings of removal houses for sale Drake Homes also offers the following services:
Sell your house for removal
Buy a house for removal
Get an assessment of your house
Move your house to another location
There is also come great resources on their information page that will help you with your decision about purchasing, selling or moving a removal house.
If you are looking for more information you can also check out their House Removal and Recycling Blog. There are some great articles there including this one about Removing, Recycling and Renovating a house.