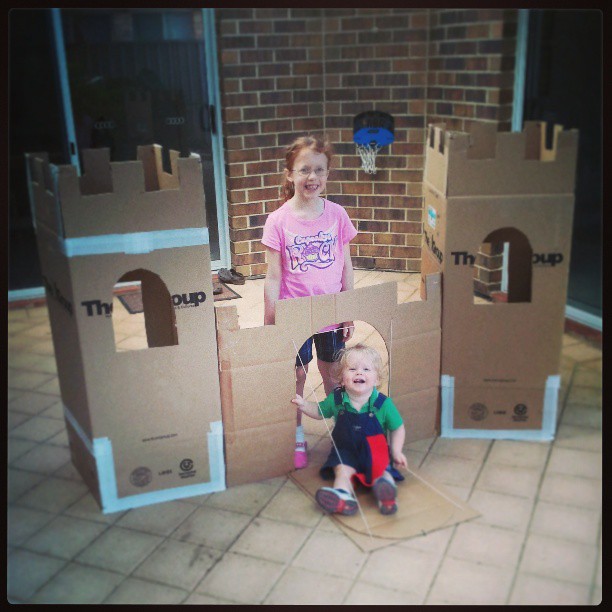 Even though we have been in the house for six-months already we are still unpacking some of our belongings. We finally unpacked the last few boxes a few weeks ago and I was due to toss them in recycling bin, but then we had a better idea!
My daughter is learning about knights, castles, princes and princesses, and the Middle Ages. I figured that those boxes would make a great castle for my kids …
I took three different boxes and used them to make the above castle.
The corners were attached to each other using small zip ties and the outer two boxes were attached to the the centre box using both the zip ties and some No More Nails (same as Liquid Nails). The draw bridge was attached at the bottom using some zip ties so it could be raised up and lowered with some simple twine.
The kids have had a blast with it, and it was a good use of an hour or so of my time to cut out the cardboard and put it together.