After being absent from the Australian Real Estate market for almost four years we are once again proud owners of a new house here in Adelaide!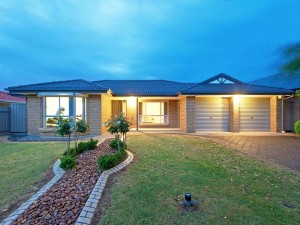 The house is a four bedroom, two bathroom house that was built in 2003, which definitely makes it the newest house we have ever owned.
We went to the first open house they had last weekend and put an offer in that night. There were a total of four offers on the house from that first open and even though we were not the highest offer, ours was still accepted! Praise God is all that we can say for that as we can not explain it any other way.
Below are some photos from the house that were taken for the open house…