We just had a building inspection come back on the roof of our house stating that one of the valleys in our asphalt single roof needs repair. It has never leaked, and I didn't think it looked all that bad, but the building inspector seemed to deem that the roof valley needs to be repaired.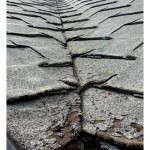 There is a little deterioration on the last few tiles that according to the building inspector means that the entire 20-feet of roof valley needs to be repaired.
Bummer…
I have been looking at how to do a DIY roof repair on the valley and came across this video of someone else doing a roof valley replacement on a house that needed it's roof valley repaired: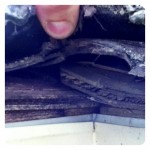 While researching this problem I also stopped by Home Depot to try to get some advice. Do you ever feel like you know more about construction and house repair than the people who work at the those big box stores? That is kind of how I felt today as a "kid" tried to tell me I just needed some 4″ by 4″ metal flashing to fit in under some cut tiles.
Mate, that really doesn't cut it …
After looking at what is involved I am feeling that the roof valley repair that I need doing may be a bit over my head for a DIY job unfortunately.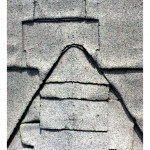 I'm going to be contacting some roofing companies starting with Epic Roofing and Cargan Roofing here in Calgary based on some recommendations from some friends to see what the price will be for this "little" job, ha ha. Actually, I reckon there is probably no such thing as a "little" job when it comes to a roof…