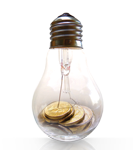 Low Energy Supplies and Services is still offering free home energy consultations to people around Ballarat, Victoria or in Adelaide, South Australia. With your free booking they will send a consultant to your house to work out what you need to do to increase your energy efficiency.
They will look at how you can save money in three different areas:
In addition to telling you how you can save money in those three areas they will also supply you with free energy-saving light bulbs and water-saving shower heads. They will also install them all for free.
The free consultations can be found here: