After a minor mishap that involved a slipped screw driver and a few extra holes while installing the shelf, we have finally finished and mounted the wall mounted photo shelf that our daughter is using as a bookshelf in her bedroom.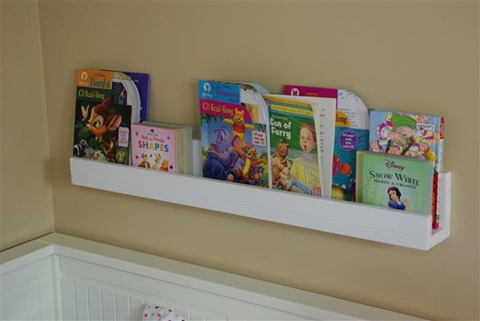 We described how we built the self in the Build a Wall Mounted Photo Shelf Article. Our daughter loves the shelf and quickly went to work putting as many books as she could on it.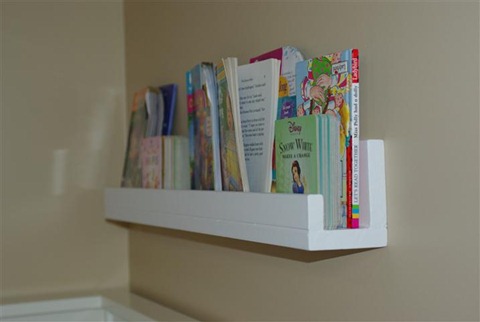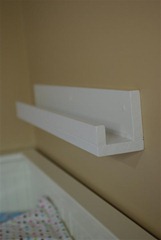 So that it could hold as much weight as possible we mounted it directly into two wall studs using 2 inch wood screws. Unfortunately screwing it into the studs left it looking lopsided, so I put one screw on the right side of the shelf into a drywall anchor. We then covered up the end of the screws with white screw hole plugs that seemed to do the trick pretty well.
We placed the bookshelf at the head of our daughters Ikea Hemnes Daybed. Given the fact that the books are always in different places come the morning I can guess that she is using the book shelf a lot…