With my daughters birthday coming up I have had big plans to build her a kid's kitchen. Unfortunately time hasn't permitted me to do that, but in looking around I found a fantastic way to build a children's play kitchen out of an old / unused entertainment unit …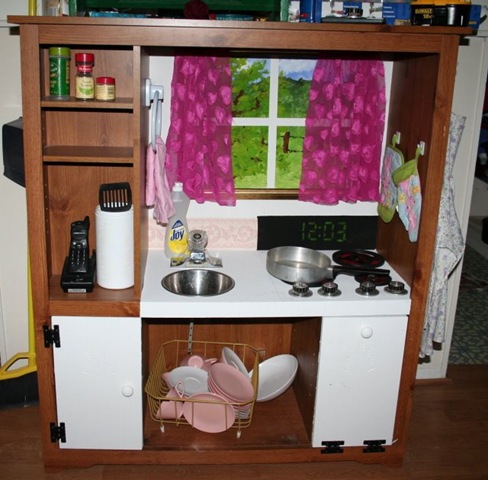 They took an old entertainment unit and re-used it as a DIY Children's Play Kitchen, which turned out really good I reckon.
At the moment I am going to start looking around for an old entertainment unit and see if I can pick one up. I think that I will start on Freecycle and then maybe look at Craig's List and see what I can find. Someone out there is probably replacing their old tube CRT TV with a new flat panel and don't have a use for their old entertainment unit.
Of course, that could all change if they have a young girl who loves to pretend to cook and they read this article …
You can read about how to build the kid's kitchen here.