We finally finished off our back patio a few weekends ago. Since we sold the deck that we were originally going to put on the back of the house we ahead with covered patio, coming out of the back door.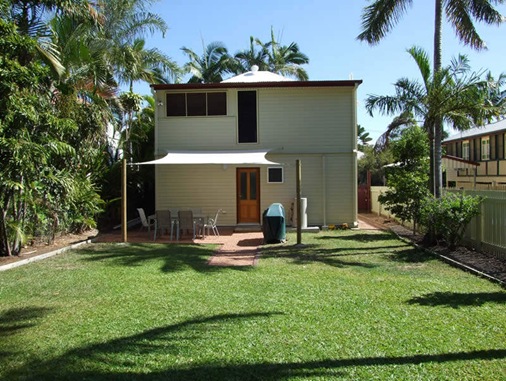 The Shade Cloth Cover of the patio works great for keeping the sun off the table and chairs for most of the day.
We ended up putting down a stone patio, rather than laying laying down patio pavers. This was a much more economical solution, and a lot easier to do as well as we got the whole patio laid in a single day.
Now that I have a nice area to sit down and cook in I am definitely out there using the barbeque more. It's a nice place to kick back with a drink and book too when I get the chance.