About six weeks ago I took a week off to paint, thinking that I would be able to finish most of it that week. Well, I didn't even finish the undercoat that first week, it took me three weeks to do the prep and undercoat!
Well, I've continued to paint in the evenings and weekends and here is a floor plan update of how far I've gotten with the painting …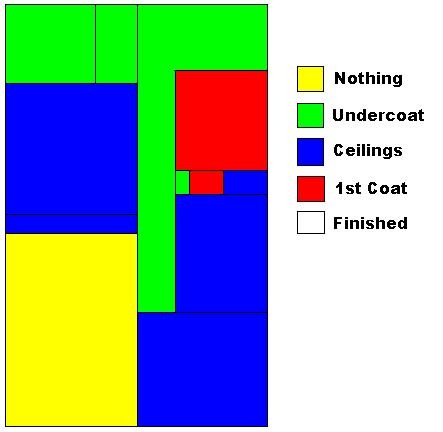 As you can see, nothing is finished yet, but we are making progress. I just had a few friends over this morning, which was a huge help. Hopefully I can pull some more help together in the coming weeks and eventually get it done.
The room that has nothing done is the garage, and it isn't a high priority. I don't think that my parent's garage ever got painted, despite living there for over 20-years now.