Some friends here in Townsville are moving flats in the next few weeks. Right now they are actually living in the same group of flats that Tamara and I lived in when we first got married, but now our friends are moving into a new group of flats a bit closer to work.
They have been able to get into their new flat to do some work on it before they move in. One of the things they wanted to work on was the floor. Below is a picture of the floor when they first got there…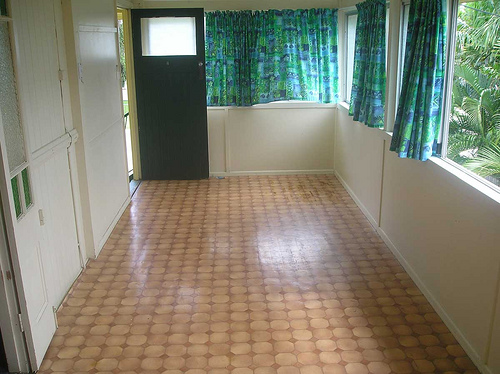 Isn't that lino beautiful? Below that top layer of lino there were four more layers (you can check it on their article, which I'll link to at the bottom of this article).
Under all that lino they found unfinished hardwood flooring.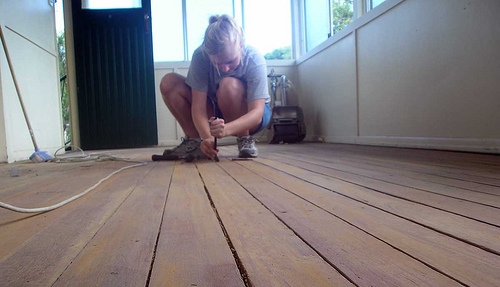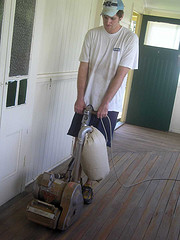 They've sanded down the hardwood and are planning to stain it before they move in to their new flat in a few weeks.
We found the same thing when we pulled up the carpet in our first house. There were multiple layers of lino put over top of the hardwood flooring, and the bottom layer was old newspapers, just like at our friends place.
I'm looking forward to seeing how the floors turn out. In our first house we didn't actually stain the floors, we had the hardwood floor sanded, polished and varnished to show off the natural hues and colours.
You can see more photos and read a bit out them and what they do at Josiah&Crissa: Five layers of linoleum.
Tags: linoleum, flooring, hardwood floor, floor sanding