Last year is when Tamara and I made the big move and sold our old house to Castletown, The Street that Castletown Bought. In January this year we moved out of the old house and into our new house which has been the subject for the majority of this site. We would still drive past our old empty house every weekend when we went shopping, but this week was a bit different.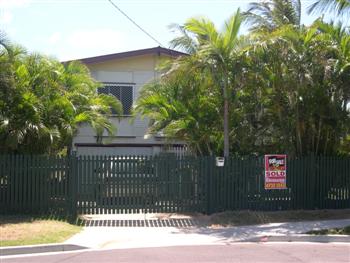 Our old house
This week when I drove past our old house it wasn't there!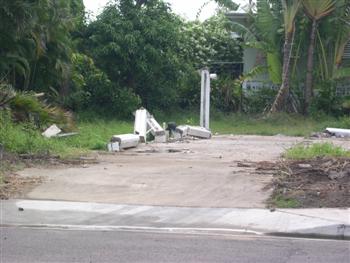 Where is it now?
I think that Caleb was a bit confused as well since he knew that was where our old house used to be, but all of a sudden it was gone!
It is the first of the twenty or so houses that Castletown purchased that has been moved or destroyed. It looks like a lot of the other houses have been prepared for removal, but none have gone yet. An article in the weekend paper said that Castletown plans to have the renovations completed by the end of the year, so I guess that they will getting rid of the other houses soon.