Sorry that these are a bit late. We ended up having to spend a good chunk of Tuesday night at the hospital as my son Caleb was having problems breathing. The doctor was thinking that it was because of a cold that he had but that it could also indicate asthma, which would really suck. I had asthma as a kid and it's not a fun thing to have to deal with…
Back to the house though.
When I first got home from work on Tuesday it didn't look like there was much change from Monday besides the front stairs being removed. After taking a closer look at it though I could see that they had started to install the steel joists on the bottom of the house to strengthen it and start to level it a bit.
Below are the photos for this…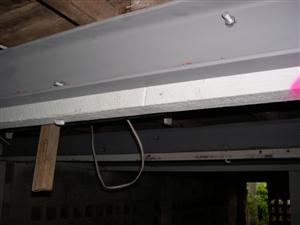 Some of the new cross beams under the house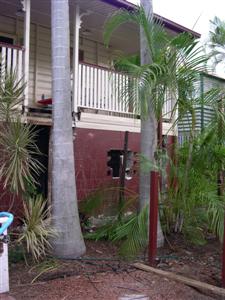 There are no more stairs up the front of our house anymore…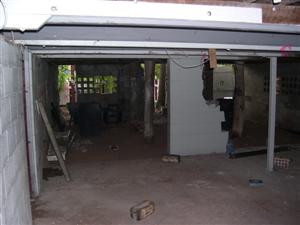 A view of under the house, there are a few new holes in the wall
Previous Posts in the House Lifting Series: