Finishing off my series of before and after photos from us painting and moving into our new house here are some images of the Office: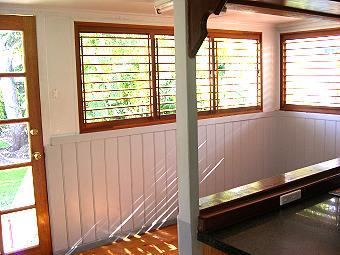 Office before Tamara Left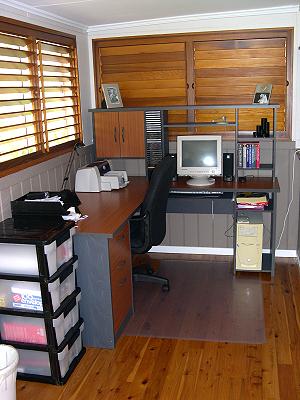 Office after we painted and moved in
It's unfortunately not a very good before and after comparison because they are from different angles and with different lighting, but I hope that you can see at least a bit of a difference. Something that you can't see, but that I will be writing about later with photos, is that the previous owners liked the green so much that all the ceilings were also green! Not my first choice, so the new colour is white.