Continuing on with my series of before and after photos from us painting and moving into our new house here are some images of the Bathroom: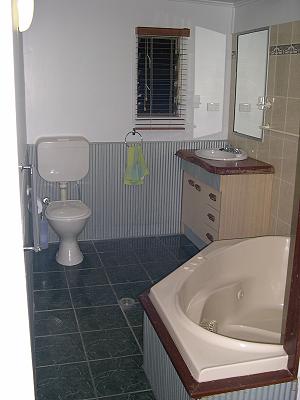 Bathroom before Tamara Left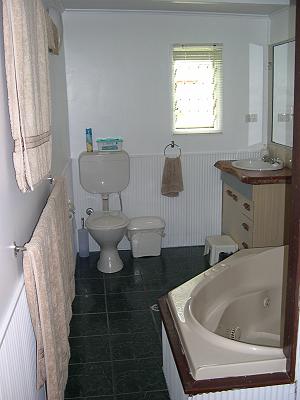 Bathroom after Painting
In the photo we painted the corrugated iron white as when it was unpainted we found it to be extremely over powering. We also added a towel rail, changed the toilet roll holder and replaced the timber venetian blind with a white aluminium venetian blind.
My original plan was to also replace the vanity with a new timber one and ivory top to match the bath and the other timber in the bathroom. Unfortunately when I was doing this while Tamara was away most of the shops here in Townsville, or their distributors, were closed for Christmas and New Years.
And yes, that is a spa bath…